Photo Booth Rentals in Metro Detroit
---
Our photo booth kiosk offer your guests features that they've never seen before!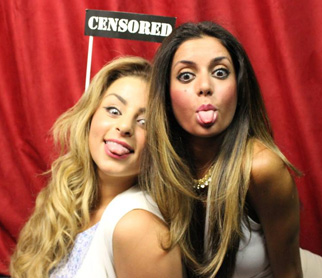 There's nothing like a photo booth to get your party started. Whether it's a lovely family portrait or your bridal party getting goofy with props, guests flock to the booth!
As important as a photo booth is to your event, choosing the perfect one is critical. You shouldn't settle for anything less than perfection at your wedding, corporate event, or party, so selecting a reputable photo booth company is of the utmost importance. FotoBomb, LLC's photo booth kiosk have all of the features your guests want, and then some! Everyone will be raving for months about how much fun they had, and you can keep the memory alive with copies of their photos.
Our photo booth kiosk are state-of-the-art for the optimal guest experience!
Each photo booth kiosk rental comes with:
A lightweight compact photo booth kiosk – While other photo booths take a lot of time to to set up and space, our fotobomb kiosk can be set up in minutes and operate virtually anywhere.
Top-of-the-Line equipment and custom software – our photo booth kiosk are industry leading quality, ensuring your guests' photos come out crystal clear!
Touch Screen Interface – Similar to the front-facing camera on your phone, your guests can check out how they look before the photos are taken.
Social media ready! - fotobomb kiosk photo booth is fully integrated with social media platforms
Text / Email to mobile devices - Your guest will be able to text video/photos/gifs right to their mobile devices directly from our photo booth
Full-Spectrum Studio Lighting – This high-quality lighting ensures your photos don't have unnecessary flashes, as well as red eye!
Set Up and Teardown Service – Our staff sets up your booth quickly and quietly, never disturbing your event.
As you can see, at FotoBomb, LLC, a photo booth isn't just a photo booth. It's an experience, and one that your guests will remember for years to come!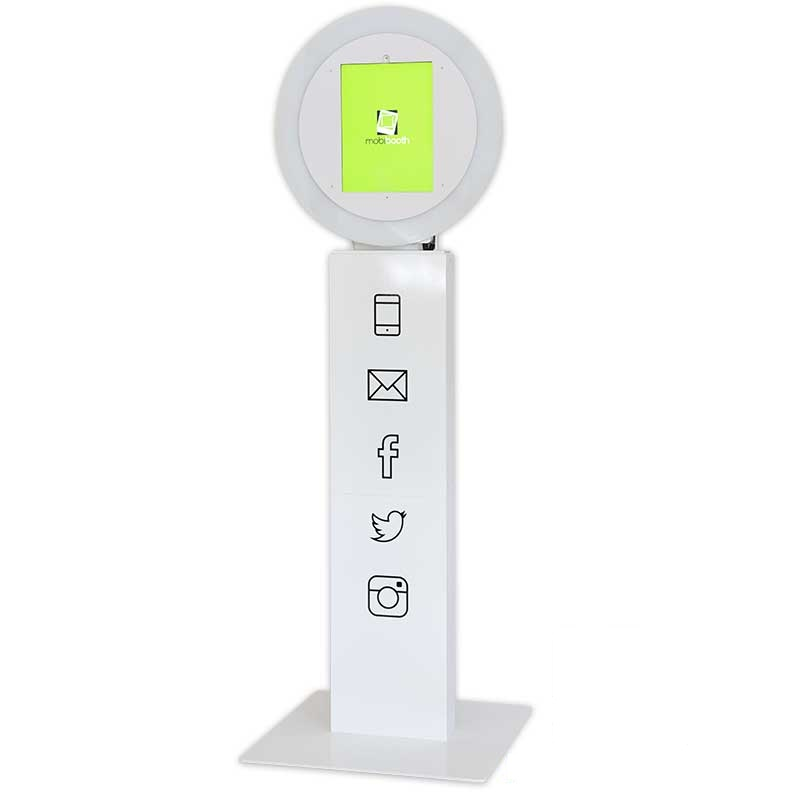 Ready to make your next event one to remember? Reserve an selfie photo booth from FotoBomb, LLC today!